Mullen & Mullen make wonderful sports and casual jackets. Ranging from sturdy Yorkshire and Scottish tweed jackets (including Harris Tweed), to lightweight, linen, mohair and silk-mix summer jackets we have the whole spectrum covered. In a world of smart casual, a beautifully cut sports jacket or blazer is the perfect way to bridge the gap when a suit is not appropriate.

From £699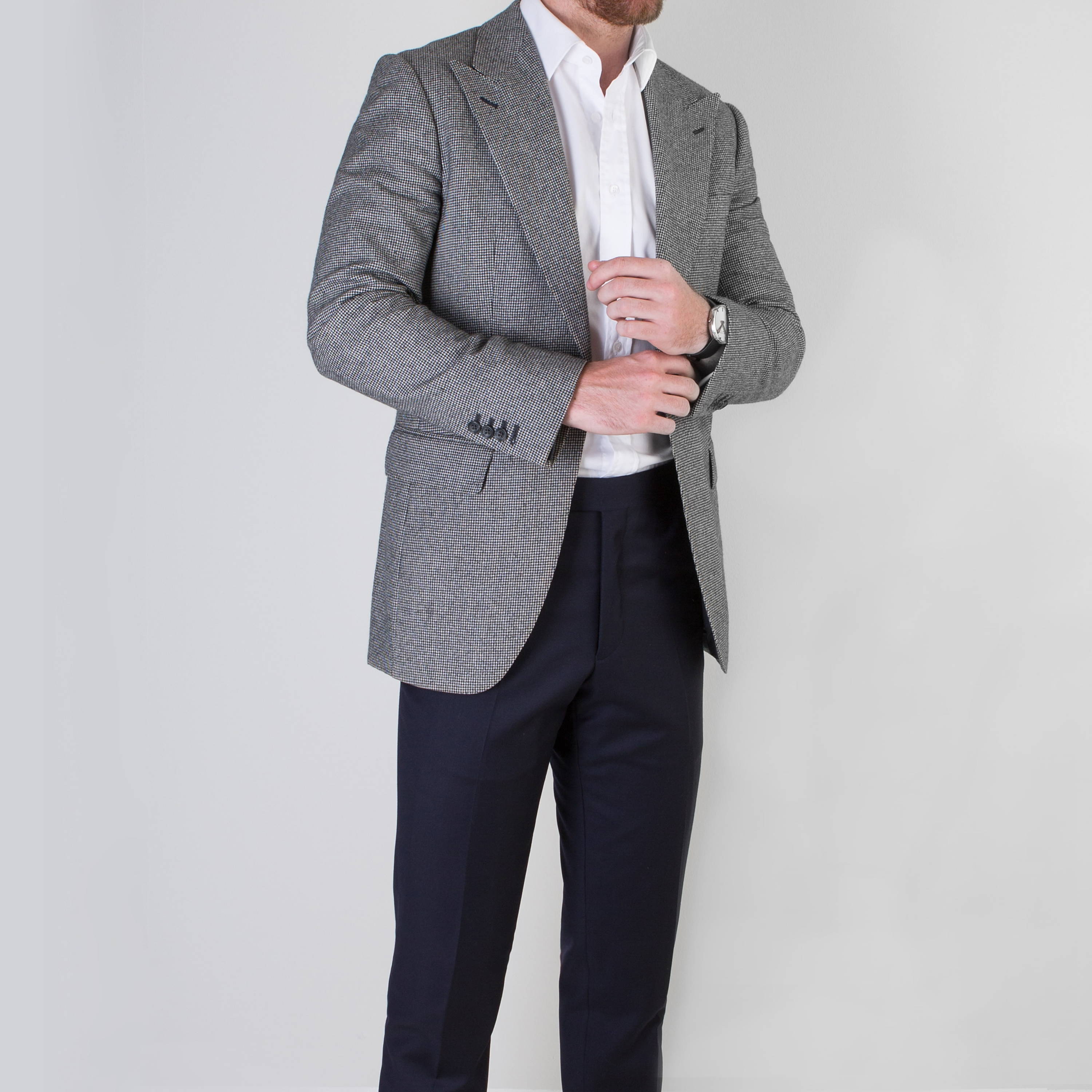 Mullen & Mullen make wonderful sports and casual jackets. Ranging from sturdy Yorkshire and Scottish tweed jackets (including Harris Tweed), to lightweight, linen, mohair and silk-mix summer jackets we have the whole spectrum covered. In a world of smart casual, a beautifully cut sports jacket or blazer is the perfect way to bridge the gap when a suit is not appropriate.

£699
Download our 2019 brochure to learn more about the Mullen & Mullen experience and for our latest pricing.
Book an appointment at our London or York Showroom, or allow one of our tailors to visit you at your home of office.
Got a question? Speak directly with one of our experienced Tailors or contact our York or London Showroom.